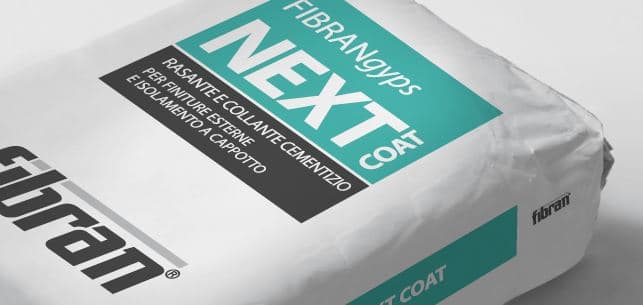 FIBRANgyps NEXT COAT
Product Description
Finishing powder to be mixed with water, based on selected inerts, hydraulic binder and special additives which give the product remarkable adhesion and elasticity. Grey color.
Applications
Glue of mineral wool panels for rendered facade type biosoluble stonewool FIBRANgeo BPETICS.
Smooth plaster of external walls with FIBRANgyps NEXT BOARD for smooth finishes.

Catalogue 500 - FIBRANgyps

Brochure 532 - NEXT & SHERA

Brochure 531 - FIBRAN NEXT