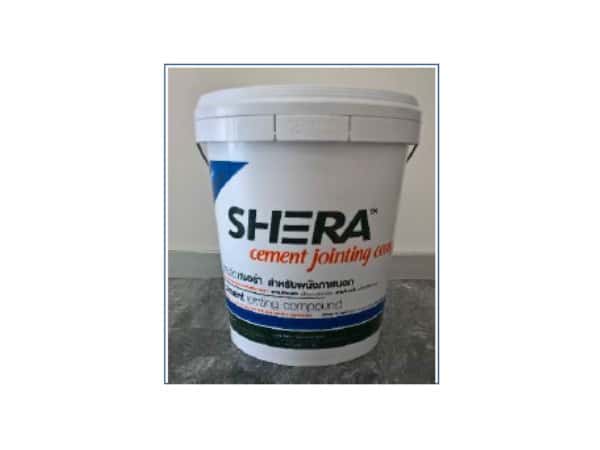 SHERA CEMENT JOINTING COMPOUND
Product Description
It is a high performance cementitious render for surface repairing such as crack, split or pience on concrete surface and also repair jointing of fiber cement or fiber concrete. It is 2 components which Part-A is powder based on a special cement and Part-B is a liquid based on special synthetic acrylic polymer using by mixing ratio Part-A/B = 1/1by weight.
It can be used both interior and exterior area.
Applications
Mixing ratio Part-A/B = 1/1 part by weigh. Add Part-A into Part-B slowly with continue mixing, it should be done by low speed mixer 200-500 rpm.
Mix thoroughly and stand for 5 minutes to delate air before use. Trowel the mixture on the area which want to finish.
The second ( or other coat ) coat it can be done 60 minutes after applied the first coat.
Store at dry place with shelf life 1 year in the original unopened packing.